5. Forces Reinforcements (Event Date: 21/08/12 – 05/09/12)
▪ Participation Condition: Any character that is Level 70 or higher.
▪ Completion Condition: Above Level 70.
▪ Participation Method: Click on the Event Notifier in the left part of the screen and select .
▪ Event Reward: Mystery Mastery Book or select one from per job Special Mastery Book List. (Note: The special mastery book will only be available to
Resistance, Aran, Evan
Only)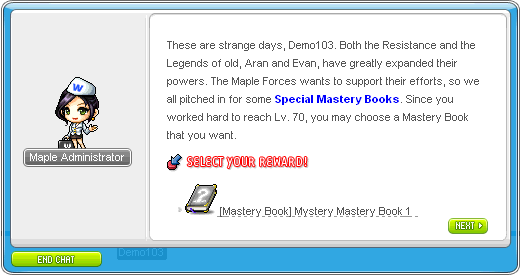 Lai Lai come discuss. Tomorrow this event will start. Thank you in advance for the advise!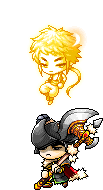 Aran Skill book
1st Priority: Adv Final Attack
2nd Priority: Overswing, High Mastery, Final Blow
3rd Priority: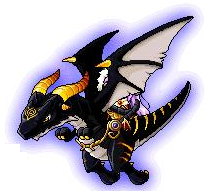 Evan Skill book
1st Priority: Magic Mastery
2nd Priority: Illusion
3rd Priority:

Mechanic Skill book
1st Priority: Missile Tank
2nd Priority: Laser Blast
3rd Priority:

Battle Mage Skill book
1st Priority: Energize
2nd Priority: Adv Dark Aura
3rd Priority:

Wild Hunter Skill book
1st Priority: Advance Final Attack
2nd Priority:
3rd Priority:
This post has been edited by exploda: 30 August 2012 - 03:05 PM