Aristocrat derived from the Greek word ἀριστοκρατία (aristokratia), ἄριστος (aristos) "excellent," and κράτος (kratos) "power". It means that anything regarded as the best, most elegant, or most stylish of its kind, a person who has the manners or qualities of a member of a privileged or superior class, a noble.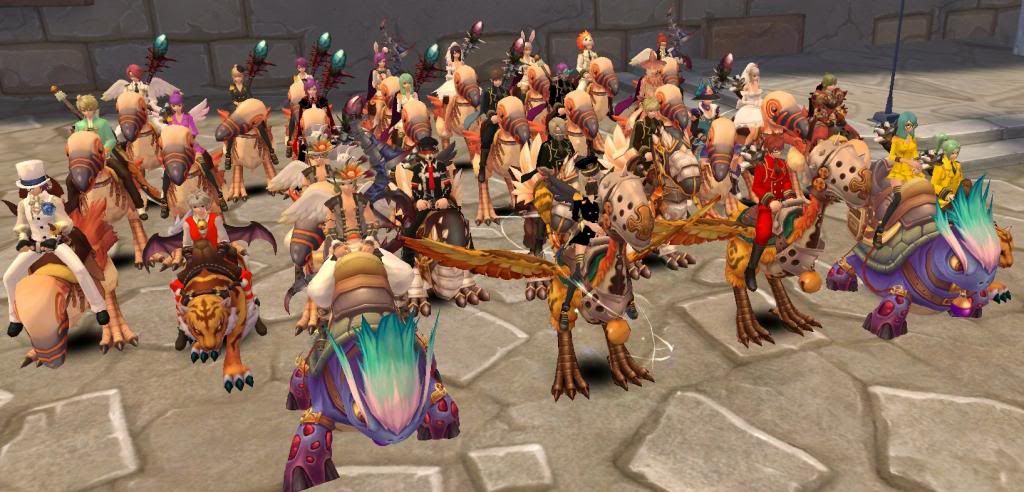 ABOUT US
We are a Malaysian-Singaporean based guild built with both real and virtual friends including internationals, you can spot us roaming around
channel 8
. We have played across many different games, have the mindset of a hardcore and matured gamer with various achievement in different games and we are a group of friendly and funny people but when things get serious we will all give in our best.
Right now, we are currently
a Level 40 guild
. Have an average of 70+ members online during peak hour every night.

OUR GUILD CHANNEL - CH 8

OUR GUILD UNIFORM - THE BLACK CAPE

AIMS
To build a guild to be reckoned with

Nourish players to be the best of the best

Organize successful raids

Capture as many castles as War Of Emperium would allow us when it is released
RAID PROGRESS:-
Baphomet's Garden Normal 4/4

Baphomet's Garden Hard 4/4

PVE Arena Normal 7/7

PVE Arena Hard 7/7

Culvert of Abyss Normal 5/5 (after bug fix)

Culvert of Abyss Hard 5/5 (after bug fix)

Abaddon of Despair Normal 5/5

Abaddon of Despair Hard 5/5
HIERARCHY:-
World's End - BlackLotus (Our Leader)
Secretary - Carat, SenoritaYC
Council - Richuen, LeoTack, LouMaAlex, AzTyr
Oujisama - Reputable members
Himesama - Our princesses
Lordo - Core members
Noblesse - Elite members
Knighto - Regular members
Maido - New members / Inactive members

New members who joined after 3 days will automatically be promoted to Knighto. Old members who demoted to Maido will need to active 7 days to be promoted again. Maido who never login more than 3 days will be fired!
OUR PREFERENCE:-
Level 50

Hardcore players

Friendly

Committed

Helpful

Main character, the character that you active most

Have decent gears, not under geared and require people to make up for your losses (everyone hates a liability)

Active, at least can online 35 hours per week. (our guild is not a parking)

RaidCall (easier to communicate, not necessarily to have a mic)

See the guild's benefit as a whole more than personal benefit and achievement

Pretty girls (just kidding XD)




However if you are not under our preference list but still wish to join us, fear not~ there's still chance, feel free to request to join our guild by leaving a message here with the following details:


In Game Name (IGN):

Age :

Country :

Class:

Profession:

Level:

Gears:

Are you able to enter AoD:

Average online time per week:

Normal online timing (+8GMT):

Previous Guild name (If any):

Reason for leaving your previous Guild(If any):

Why u want to join :

Reason why we should invite u :

Friend(s) of xxx in guild :

Any other extra info about yourself :






RECRUITMENT IS OPEN




Our group page : www.facebook.com/groups/ro2aristocrat
Our Raidcall channel ID: 5526882

Sincerely,
BlackLotus.

SHOUTOUT TO TRICKS, THANKS FOR UPDATING OUR GUILD PAGE!
We will be holding small guild events on a monthly basis and maybe some massive events with cool prizes fully sponsored by our leaders and councils once in awhile
First PVP tournament held on RO2SEA (guild event) - 31/3/2013
Aristocrat's Amazing Race (guild event) - 26/5/2013
This post has been edited by xkazehana: 07 August 2013 - 01:19 AM